Germania Insurance Amphitheater Seating Chart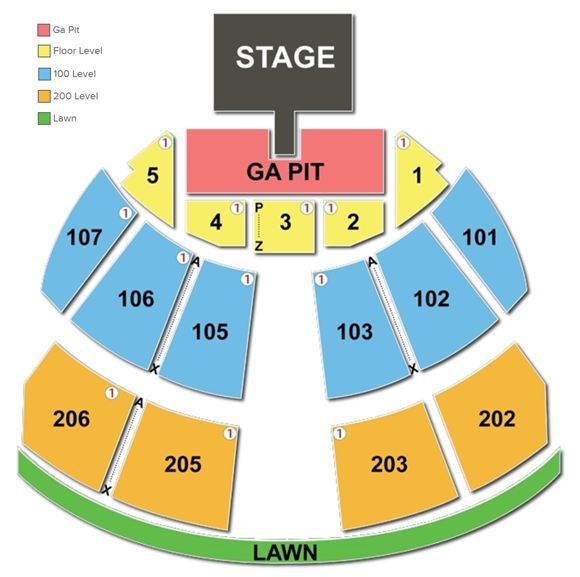 With a 14,000 seat capacity and range of seating options at a range of prices, Austin 360 Amphitheater gives you the perfect outdoor experience, whether it be a concert, sporting event or music festival! We'll find the right tickets for you, whatever your budget and however you like to enjoy your show! For those who prefer the room to dance like no-one's watching or spread out beneath the sky, lawn seats are perfect! If you prefer to experience your concert in comfort or get up close and personal with your favourite stars, reserved seating is the way to go! Tickets generally increase in price the closer you get to the stage, but with amazing sight-lines and acoustics, there's literally not a bad seat in the house!
Austin 360 Amphitheater offers accessible and companion seating for any guests with ADA mobility needs, as well as ADA cart services within the Austin360 Amphitheater gates. To ensure a comfortable experience at the amphitheater, it is highly recommended that guests purchase Disabled Access tickets in advance.