Germania Insurance Amphitheater | Del Valle, Texas
"The Outsiders Revival Tour" will be the place to be for any country music fan as "The Chief," Eric Church, performs a marathon set for adoring fans from all over the country. You must be at the Germania Insurance Amphitheater on Saturday, July 29, 2023, to witness the greatest show ever, featuring magnificent music from the man himself, Midland, and Ray Wylie Hubbard, and of course the greatest visuals that will thrill your body from head to toe. Tickets for this once-in-a-lifetime performance are selling out at an absurd rate, so don't delay, grab yours now to make sure you're in the front row.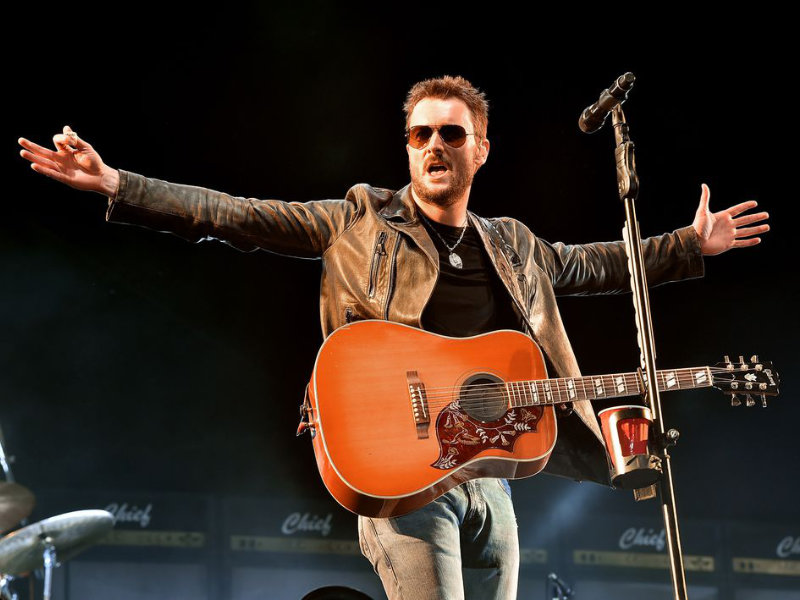 In a time of sweet "country pop" and "smiling bros" singing about chicks, trucks, and beers, Eric Church is the outlier, drenched in classic outlaw style. He is much bigger than all the typical humdrum noise. With his huge, brawny presence and sharp wit, he knows how to do it better! He was influenced by Johnny Cash and Waylon Jennings, but he also broke the taboo of using metal guitars in traditional country music.
"The Chief" likes to mix things up. He has established himself as a sonic rebel to match his overt outlaw stance, having previously sung a bittersweet ballad about "Springsteen" in a style reminiscent of the Boss's, as well as having added backwards guitars to "Creepin'" and put some funk into "Cold One." He continues in the footsteps of Willie, Waylon, and the rest, for which he is handsomely rewarded for with massive sales, especially after The Chief's breakthrough in 2011. Despite the attention he received from rock audiences, Eric Church has become a symbol for how innovative and individualistic mainstream country music could be in the twenty-first century thanks to his bold, multifaceted albums Mr. Misunderstood, Desperate Man, and Heart & Soul.
The live experience of seeing him perform is truly unforgettable, so don't miss out on this show. You can be sure that the entire event will be jam packed with the best fans and the most incredible entertainment, but you must act quickly to secure your seats. To purchase tickets, just click the "Get Tickets" button and follow the on-screen instructions.